In early June of 2022, the Victory crew traveled to Mentor Christian Schools in Mentor, Ohio. Located a little less than an hour from our shop, the job was a convenient drive for the crew to make each day for the install. At the job, our team at Victory upgraded the school's gym, adding two stationary basketball backstops with customizable cushion edge color (in this instance, the customer went with a blue to match the school colors). Additionally, we installed two ceiling suspended forward folding basketball backstops, also with blue cushion edges. These specific backstops—operated by pushing a button or turning a key—are able to be stored in the ceiling when not in use, folded upwards with the rim facing the ceiling when fully in upright position. Please watch the following Timelapse video for a better understanding of the function of our automatic basketball backstops. 
Timelapse of Automatic Front Folding Basketball Backstop Operation
However, beyond the basic storing capabilities of our automatic basketball backstops, our specific design keeps the cables away from the playing area. As portrayed in the following video, this unobstructed design offers the best of both worlds with space optimization as well as a clear zone for gameplay. 
Victory Athletics Inc. Unobstructed Basketball Backstop Design
This customer also chose to add in manual height adjusters for each of the backstops—both the stationary as well as the forward-folding designs—which allows for a multitude of ages and leagues to utilize the equipment.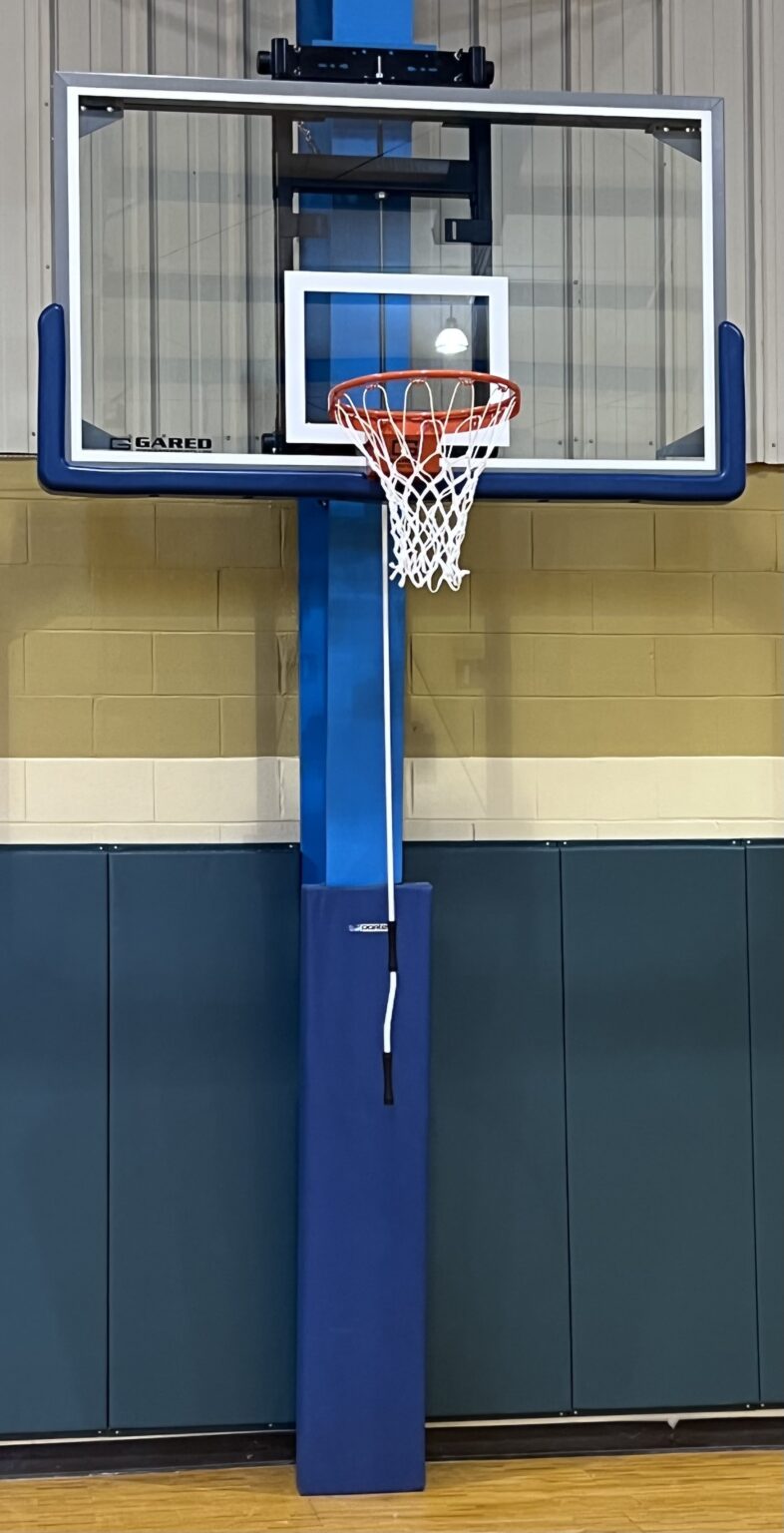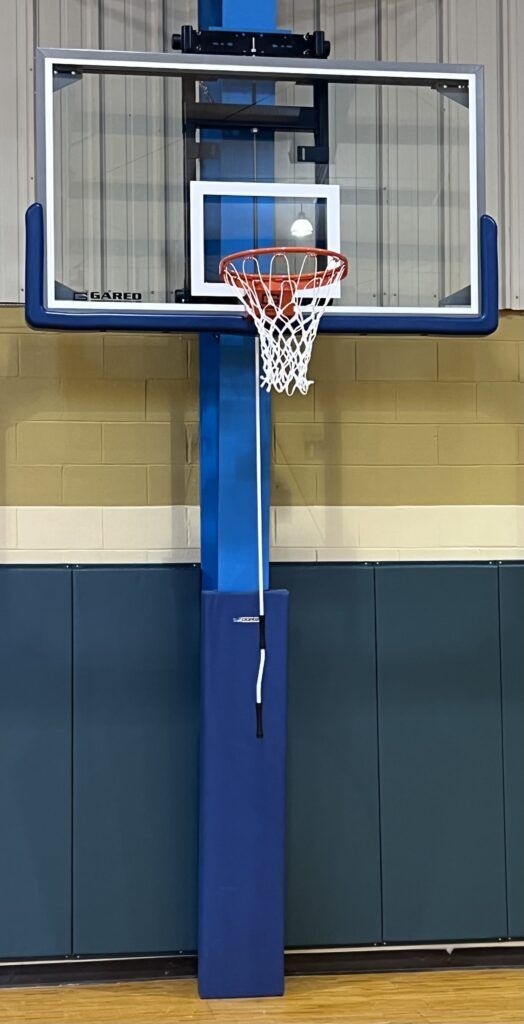 The framework was painted blue to match as close as possible to the current blue of the gym's beam structure. Victory is able to paint the structure of our systems a variety of colors, whether to match an existing color, or to compliment it with our standard (and most widely used) matte black finish.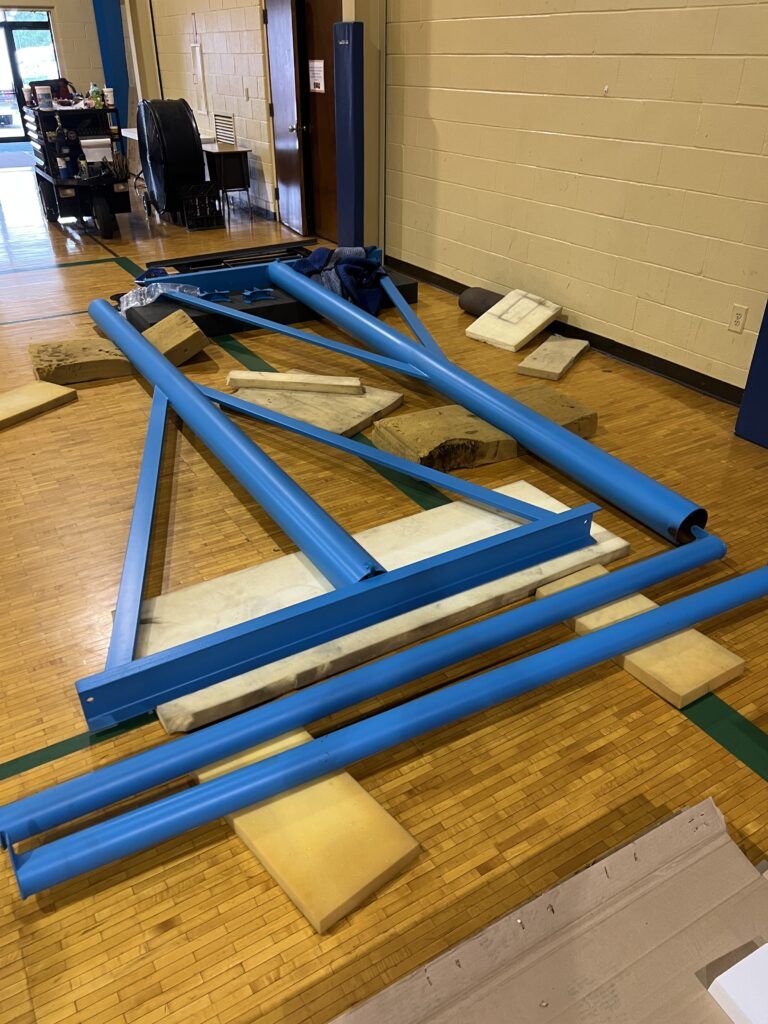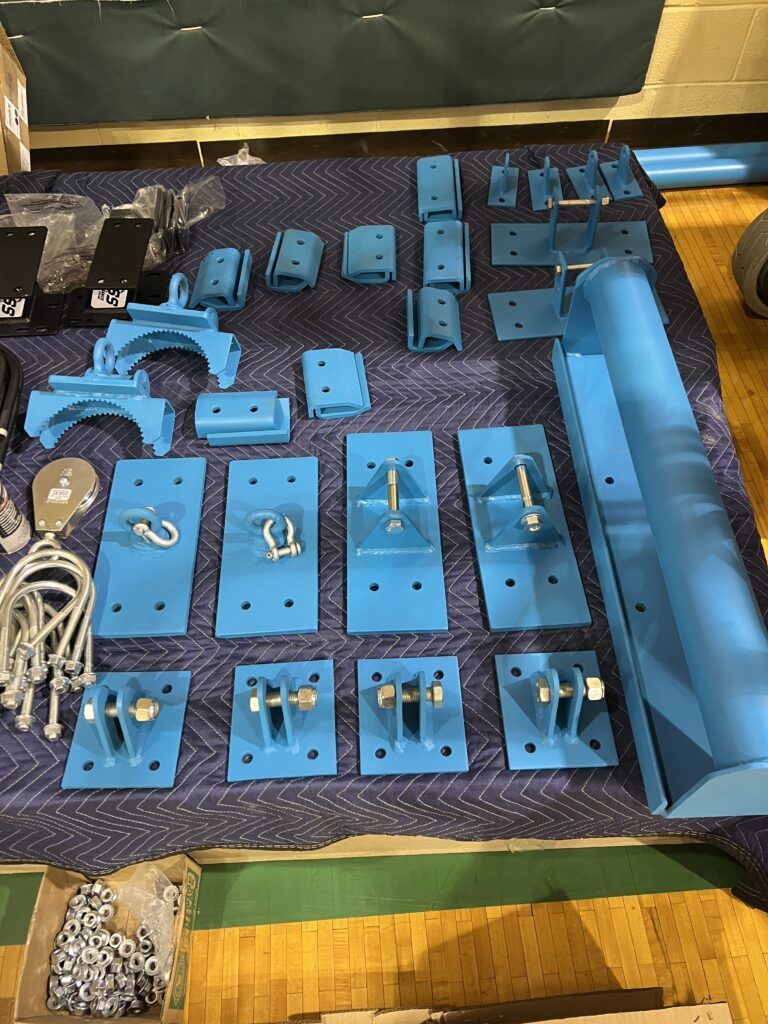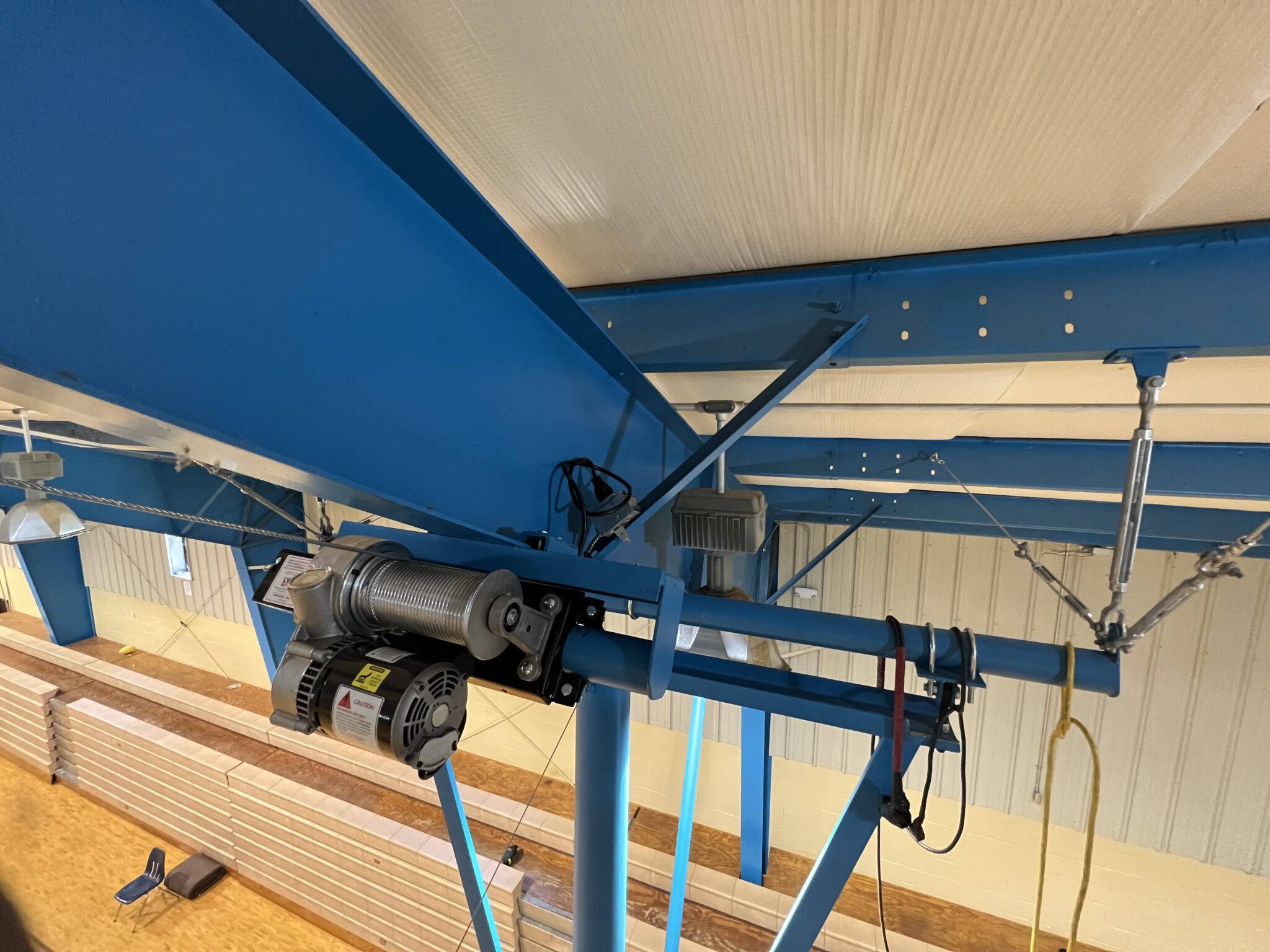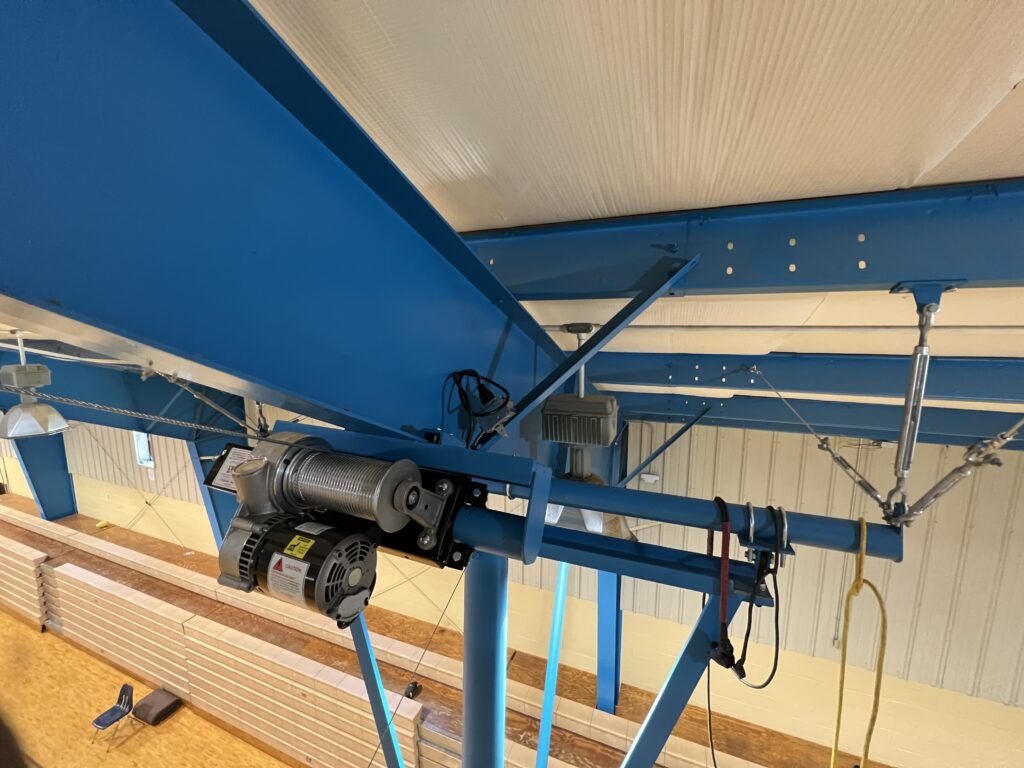 Lastly, the Victory crew installed twelve safety wall pads for the stationary basketball backstop end of the gym. As with all of our systems and equipment offered, the size and color of the wall pads is completely customizable and up to the customer to decide what option is best-suited to their wishes and needs. This customer chose the wall pads to be a dark green color.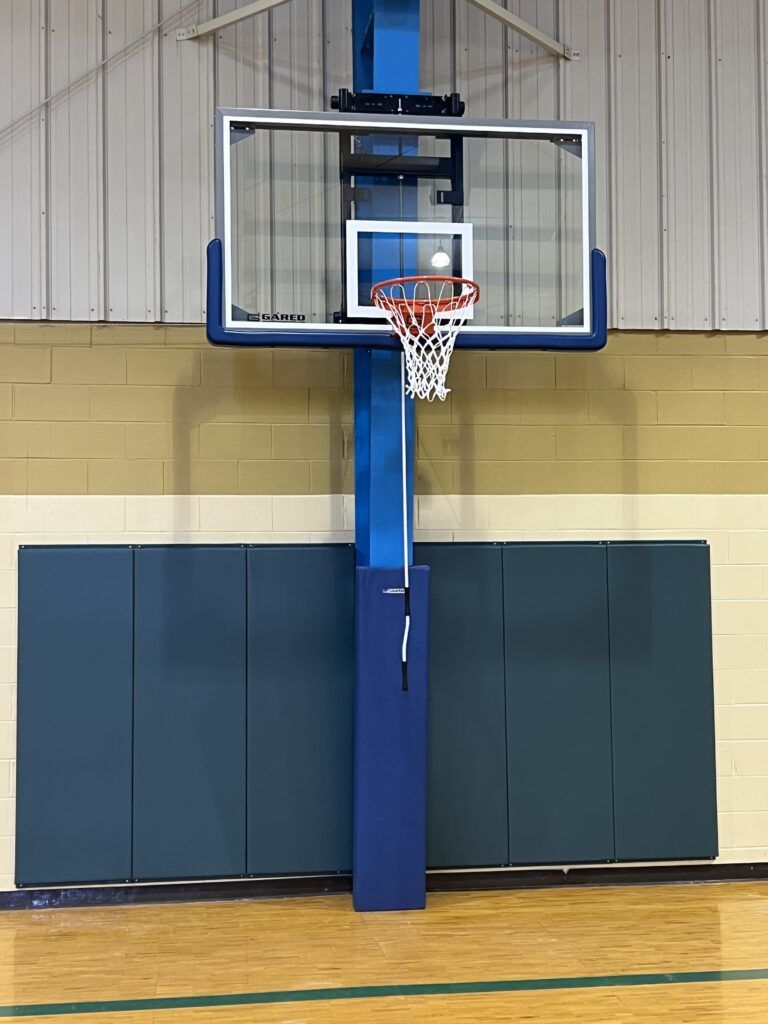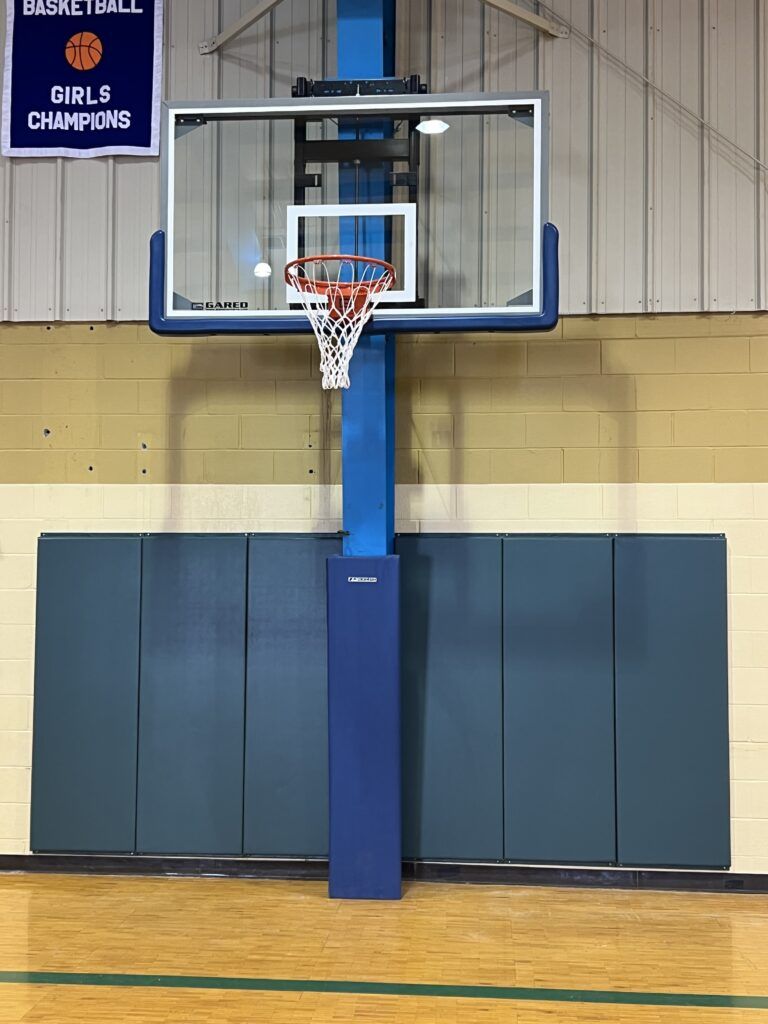 All in all, Victory is happy to have upgraded this local school district's gym with our various basketball-related equipment!