In mid December of 2021, the Victory Crew traveled to a private resident's address in Summit County, Ohio to install a variety of sports equipment and facility accessories to outfit and upgrade their personal athletic space. Victory began by installing the Hands Free Fully Automatic Batting Cage. However, unlike the typical Hands Free Systems that are level across the top frame when stored in the ceiling, parallel to the ground, this specific installation was different. Due to the angle of this customer's roof, in order to adhere to the low side of the building, the cage would have only been around 13'10" high all around when stored. Nevertheless, because Victory customizes each system to fit its environment, we chose to install a modified version of the Hands Free Fully Automatic Batting Cage: our Pitch Conforming design. This cage, like the typical Hands Free System, is fully automatic, but differs in that it adheres to the sloped structure of the building to optimize space, as the stored system is parallel to the ceiling rather than to the floor, which allows for a cleaner look as well as for greater ceiling accessibility.
T
o further outfit the 69' long x 14' wide cage, as with all of our Hands Free Systems, we also installed black vinyl wrap along the full base frame of the cage, allowing for total ball containment. This customer also chose to upgrade the netting from the typical #36-gauge nylon to one of the most durable options available: #96-gauge nylon. The higher the gauge of netting, the thicker the nylon strands are in order to increase durability and allow for heavier and more versatile modes of usage. However, because the increased gauge of netting also increased the overall weight of the system, the customer also decided to go with an upgraded winch built for raising and lowering the batting cage at a non-reduced speed rate. 
Hands Free Fully Automatic Batting Cage: Pitch Conforming Design
In addition to the batting cage and all of its upgrades, the Victory crew also ordered and installed a stationary basketball backstop for this customer's private residence. This backstop system has a glass backboard and a gray cushion edge to match with the ten galaxy gray wallpads the team also installed below the backstop.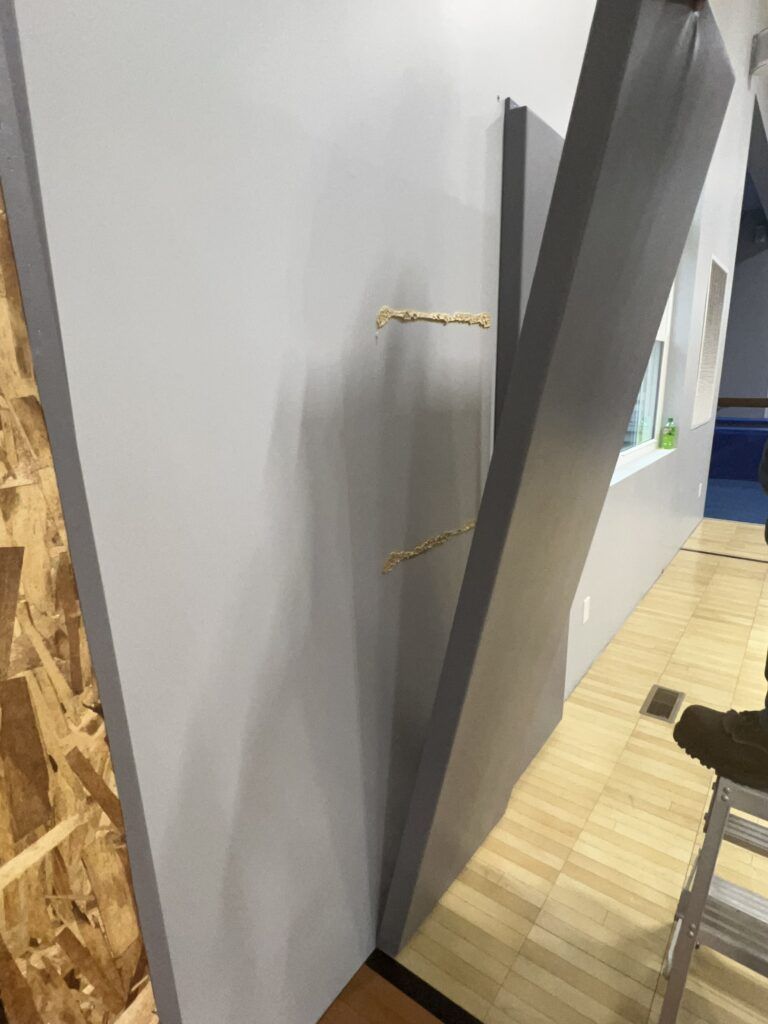 To further outfit the space, as well as protect it from athletic use, Victory also installed flooring with pre-painted half court lines.Victory trimmed the perimeter of the flooring with aluminum pieces painted white (by the painters from My House Painter) to further protect the installation, as well as give the edges a clean. And lastly as a final touch, the Zerorez experts cleaned the carpets to give a finished look.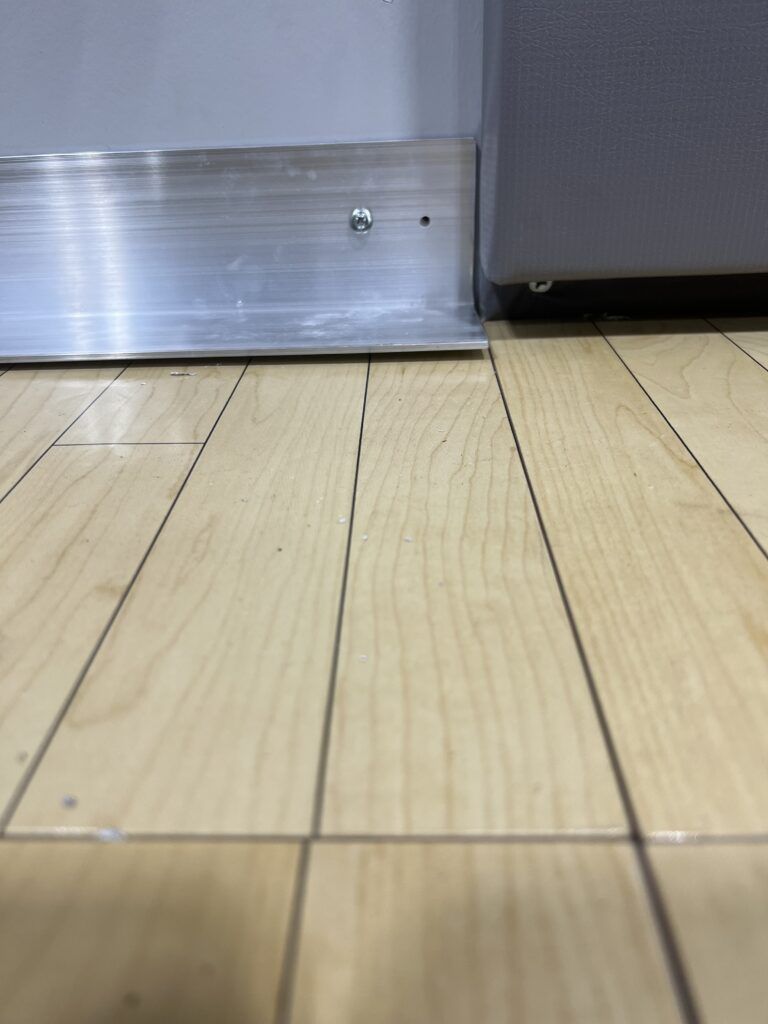 All of the upgrades that Victory made to this private residence enabled the space to go above and beyond in suiting the needs of the customer, guaranteeing their complete satisfaction—as always ensured.