In June and July of 2021, the Victory Athletics team tackled one of their largest projects to date. Traveling to Vero Beach, Florida—where the crew would work for three weeks straight—Victory is proud to have been the fabricators, as well as the primary installers, for the Jackie Robinson Training Complex's newest facility: Building 42. Partnered with the Major League Baseball organization, the Jackie Robinson Training Complex continues the legacy of infamous Brooklyn Dodgers player, Jackie Robinson. Situated upon Historic Dodgertown, the site has since served to foster and develop diverse youths' passions and skills for (predominantly) baseball and softball. 
The Victory Athletics crew first visited the site in early April while the new building was still undergoing major construction. Here, the team installed a series of brackets for the two batting cages that were to be installed within the space.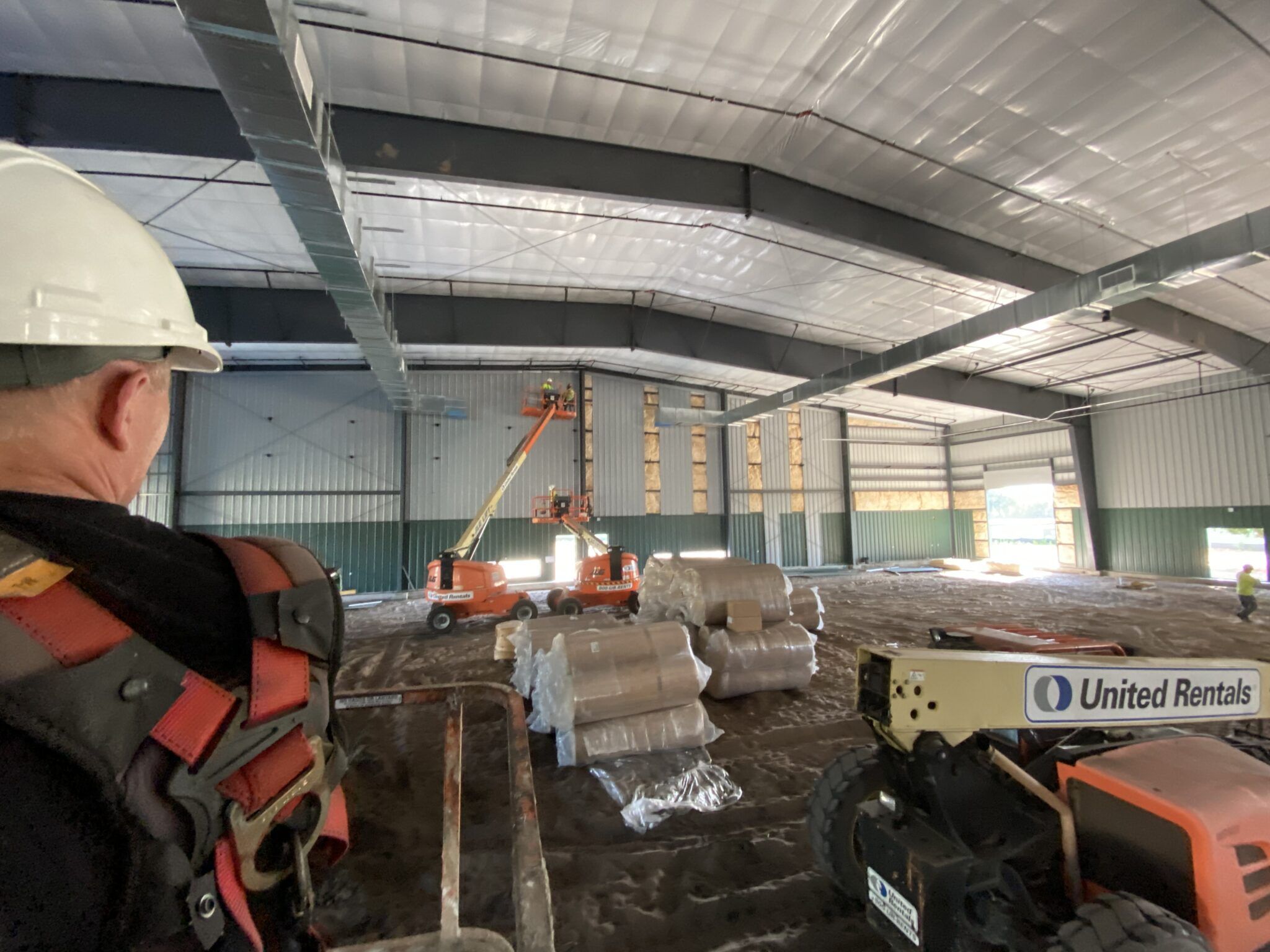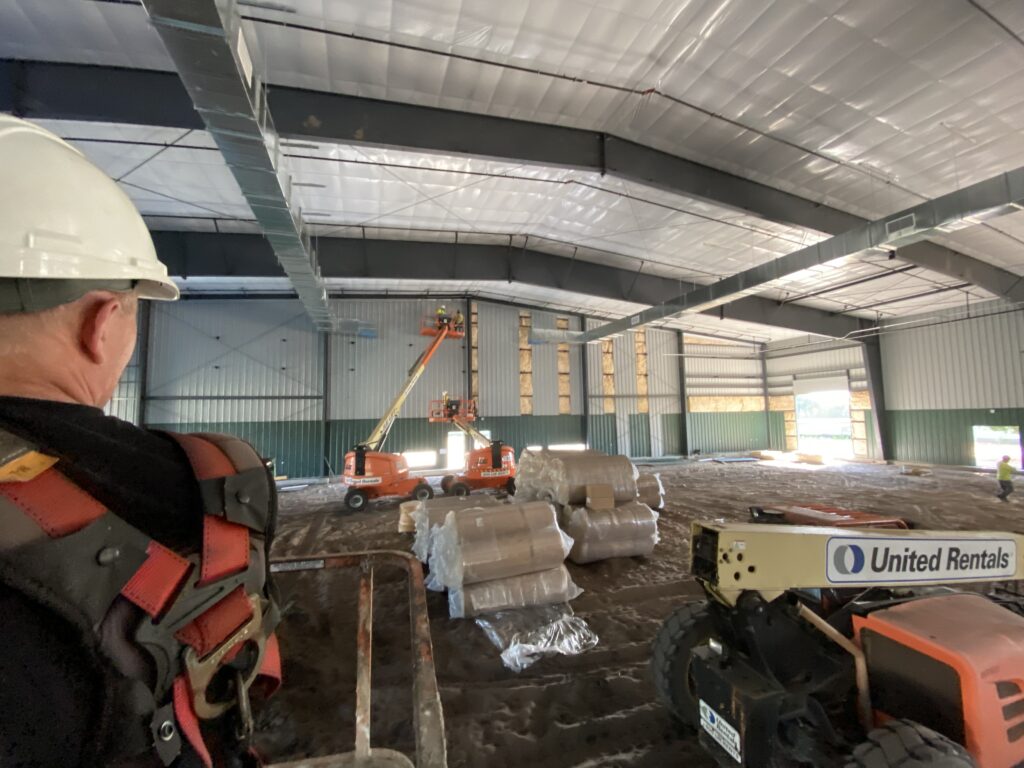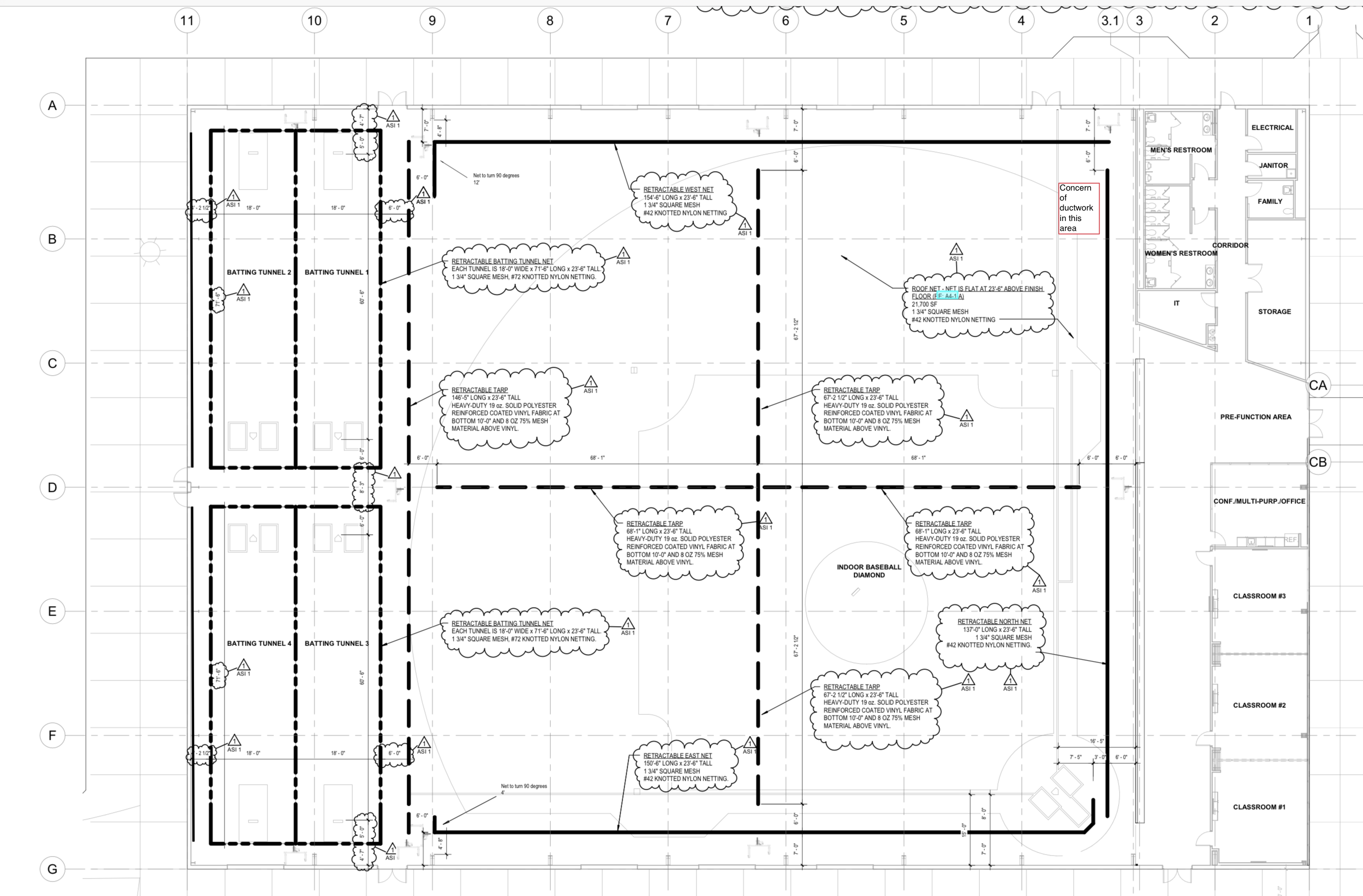 These batting cages were twins of equal dimensions and operations, both 70 feet long by 28 feet wide—a double-lane cage divided with a powered, fully-automatic divider curtain. Additionally, both cages are fully automatic, and operate on a different winch system than the powered divider curtain. Such a design allows the system operator the choice of working within the full or divided space while the cage is down. Both of these cages feature 60-gauge netting, which is more durable than the standard 36-gauge.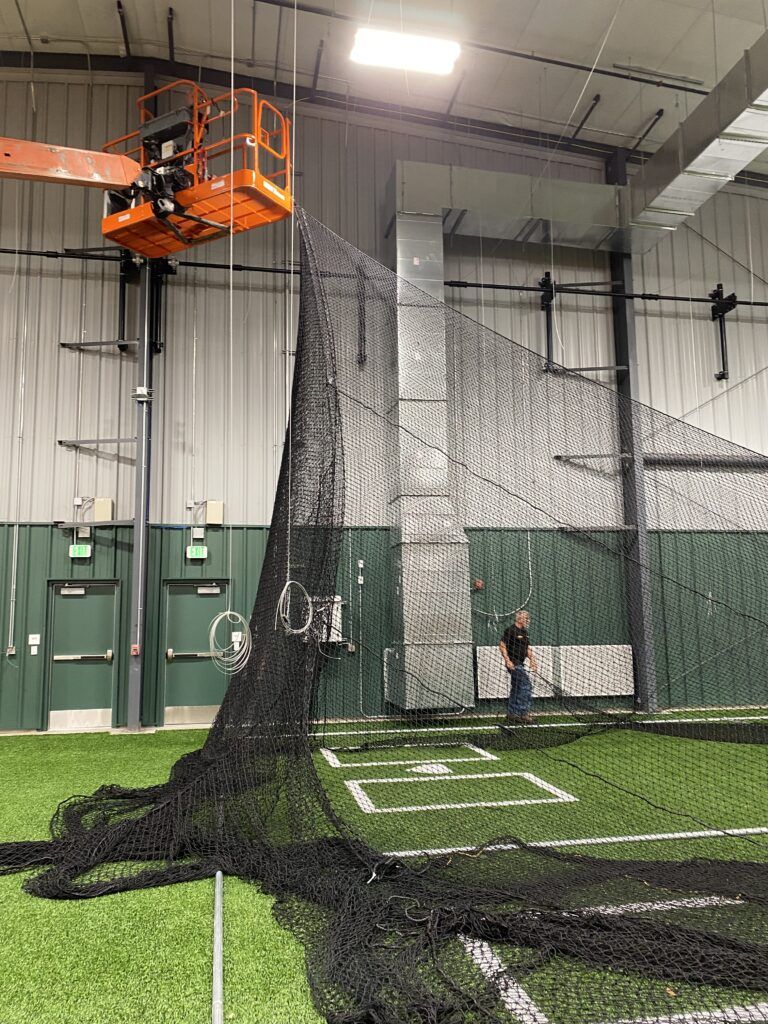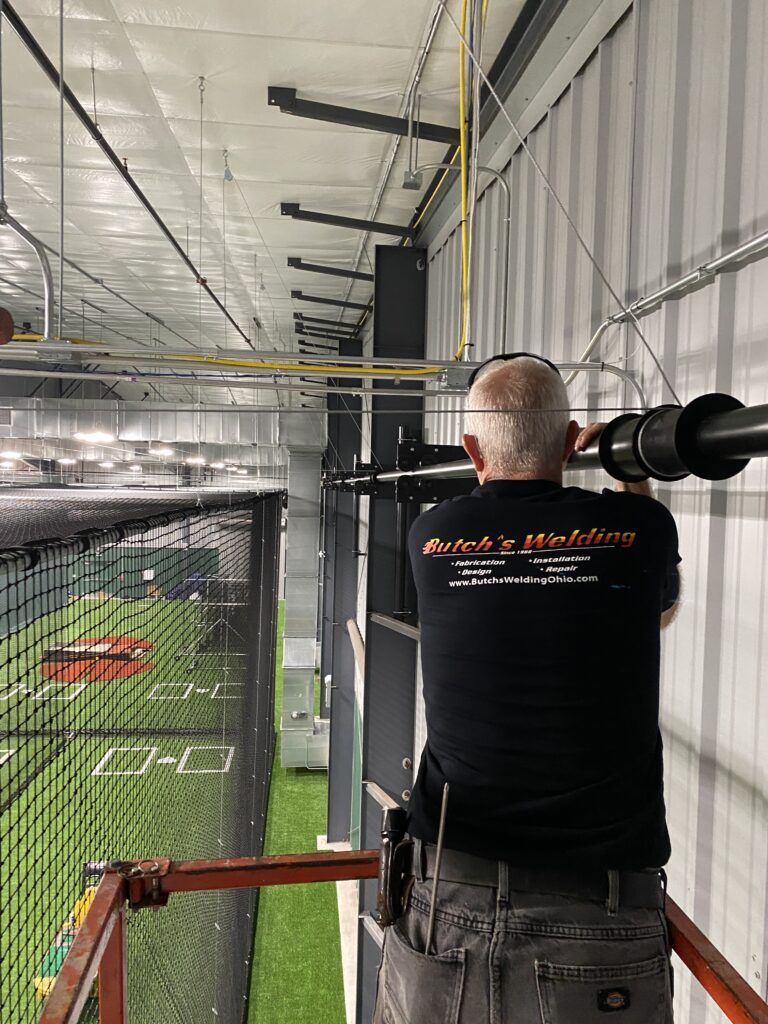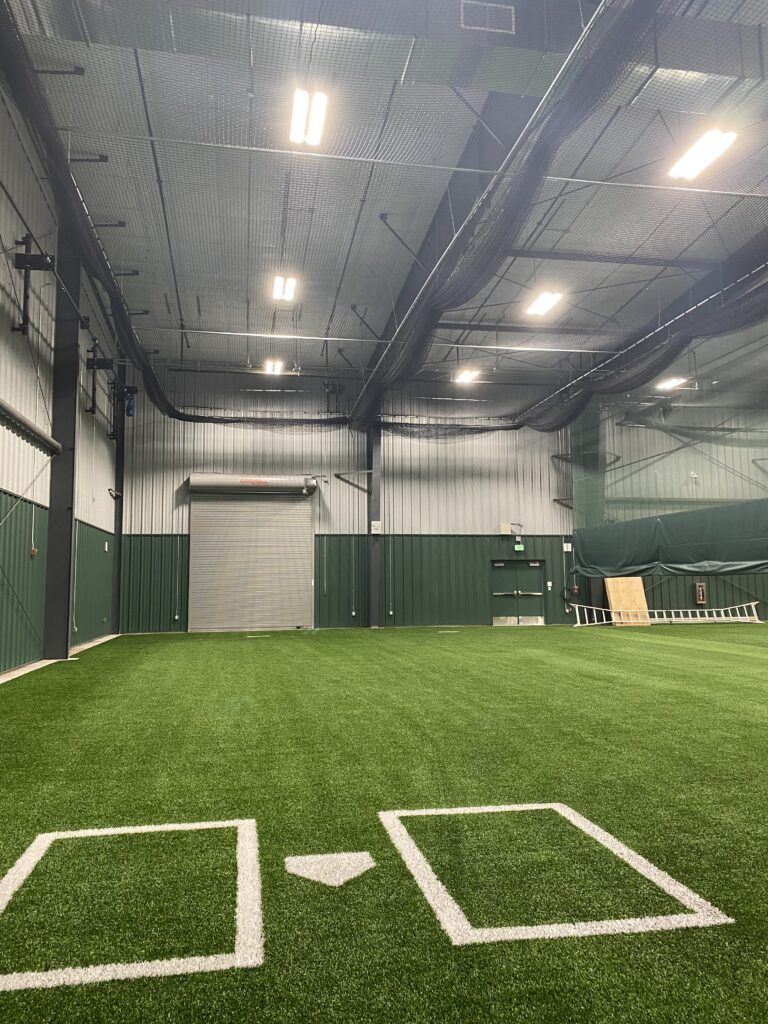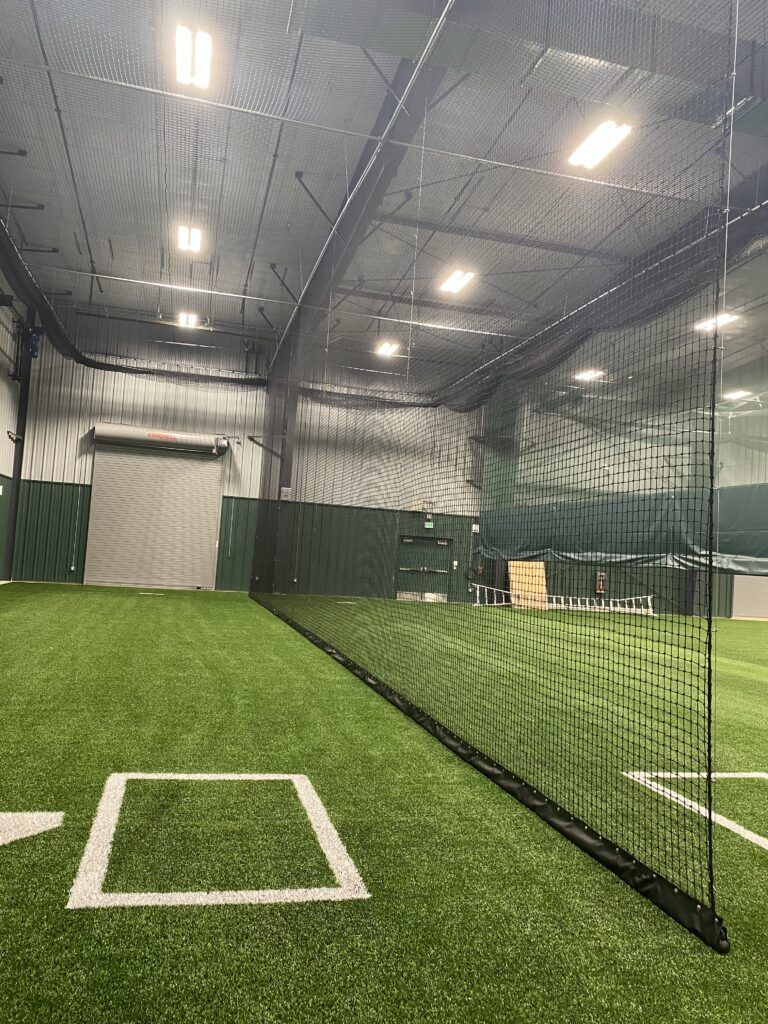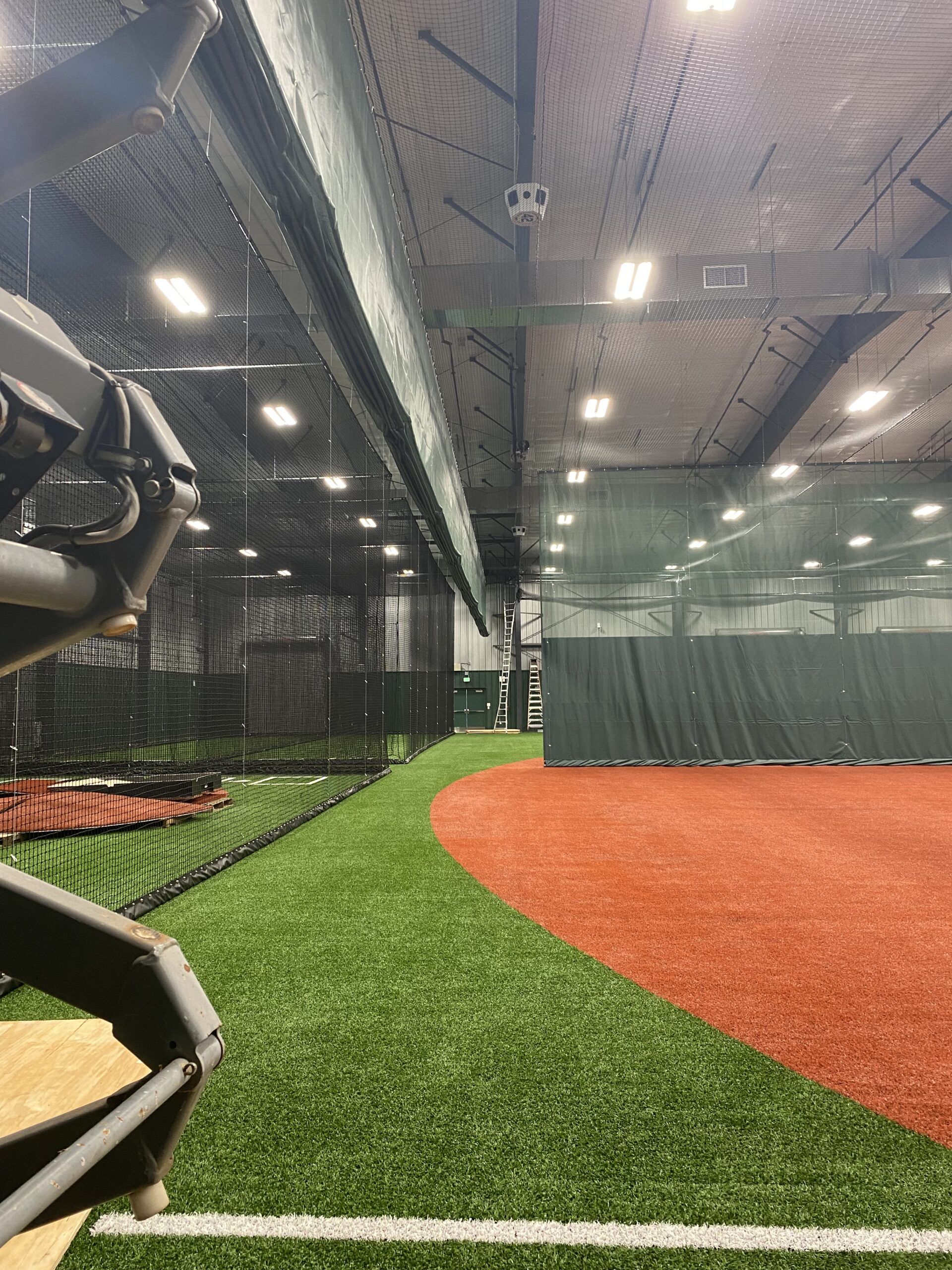 On top of the two large batting cages, the facility also boasts an indoor turf field. A large, floor-to-ceiling, fully-automatic divider curtain separates the field from the cages. Victory Athletics' divider curtains are, like all of our other fabricated products, completely customizable from size, to opacity, to color.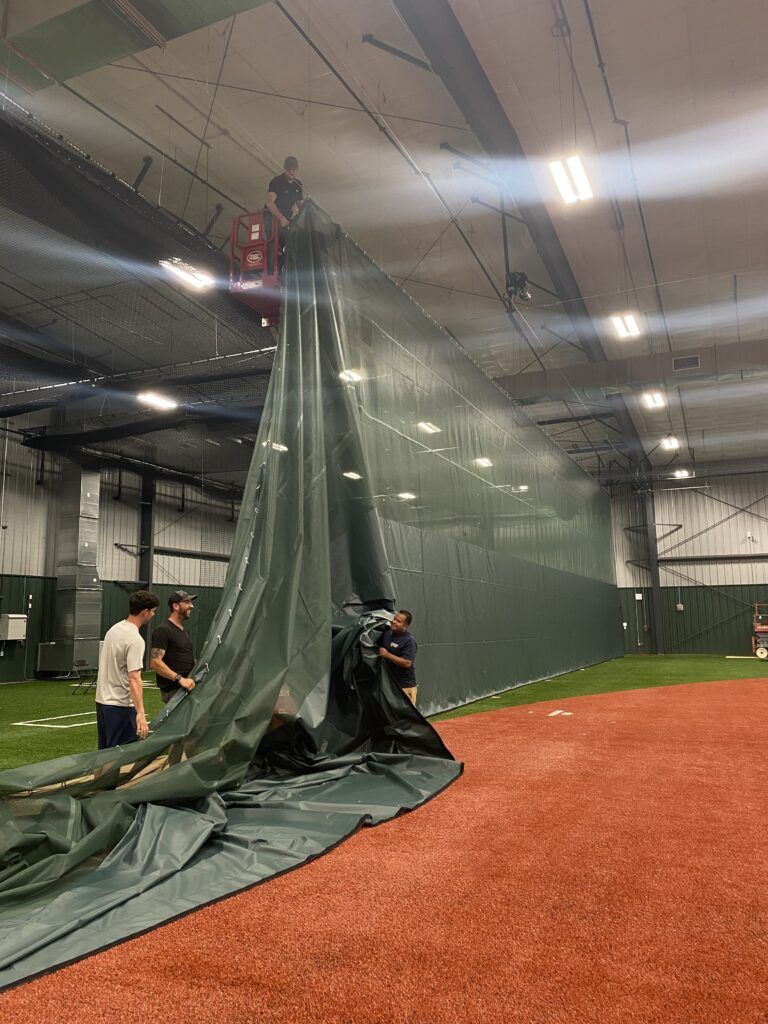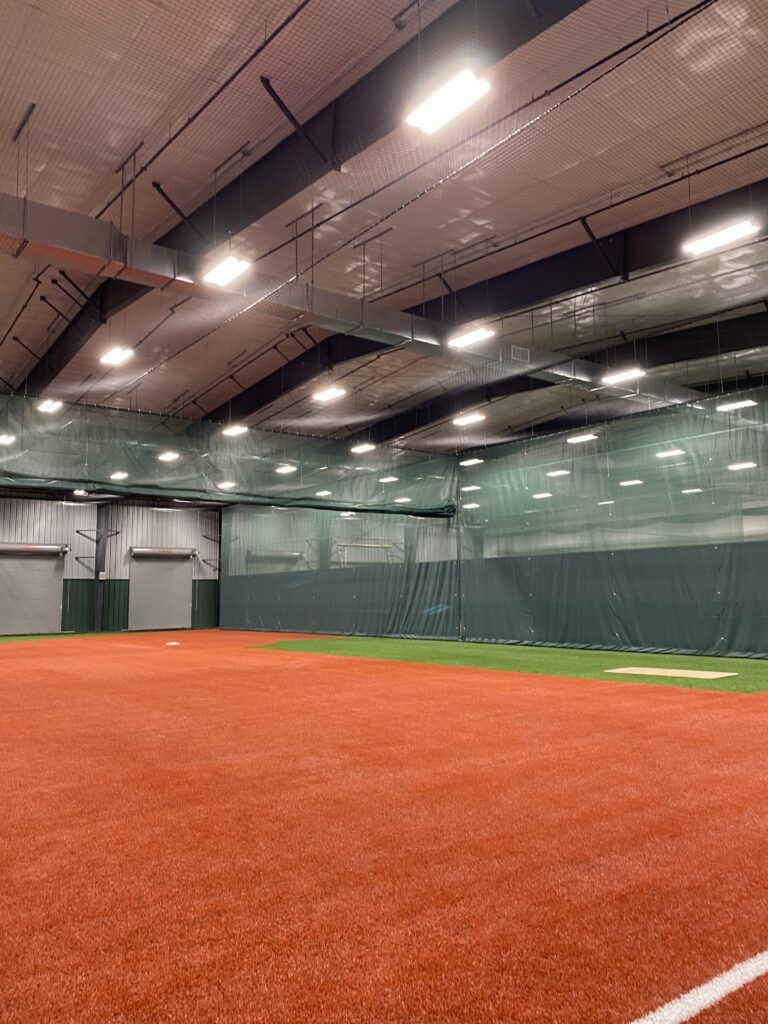 Another four (fully automatic) divider curtains—positioned in a "T" design—partition the field into four quadrants. Additionally, fully automatic perimeter netting, as well as ceiling netting spanning across the entire field, allow for total ball containment.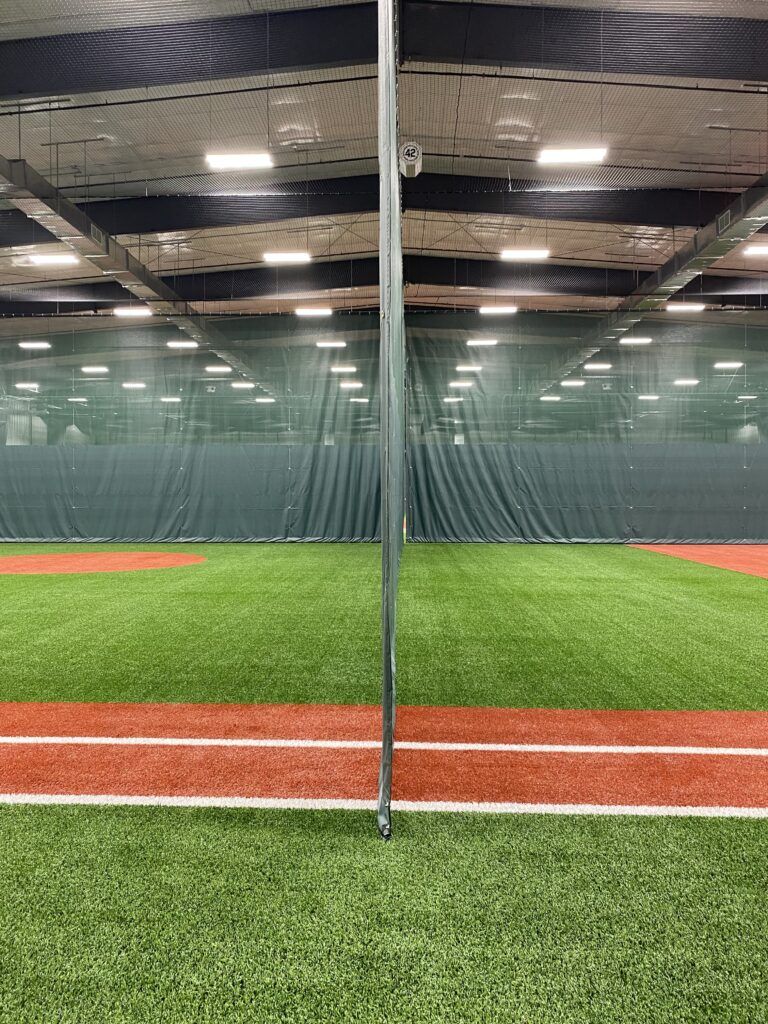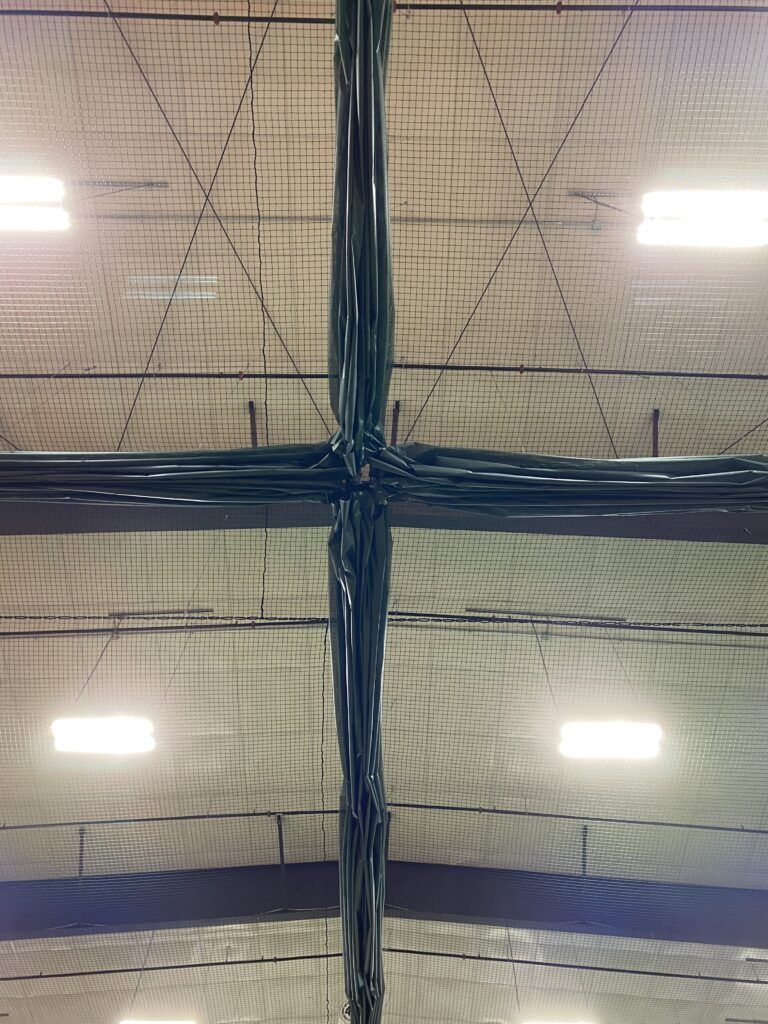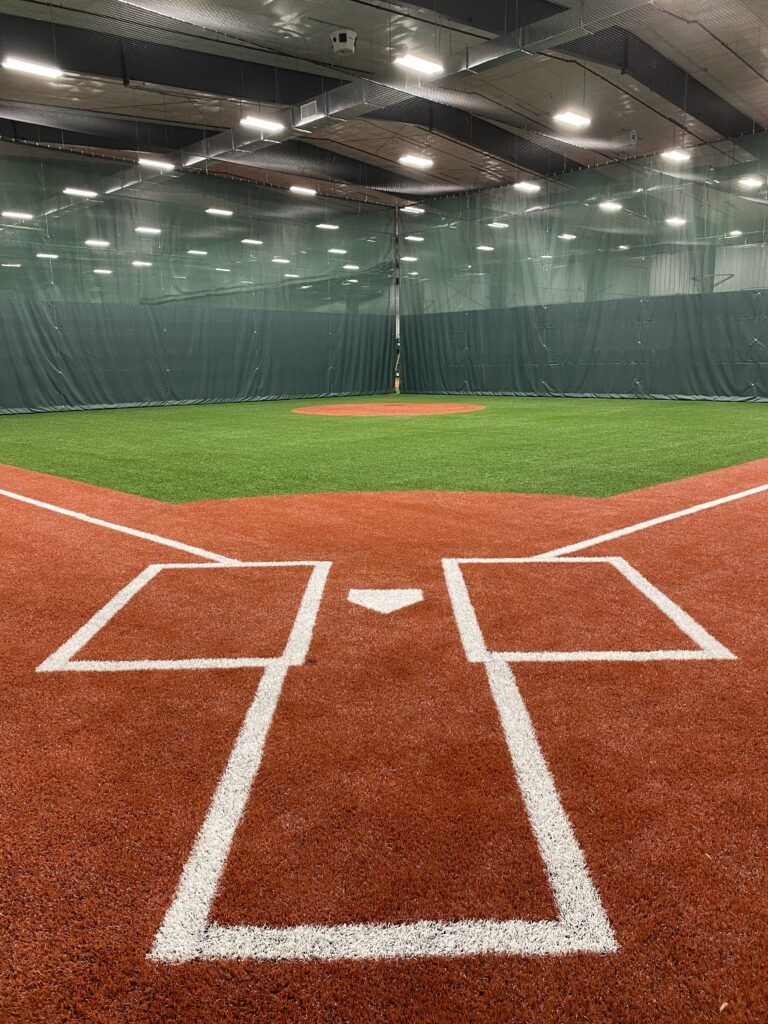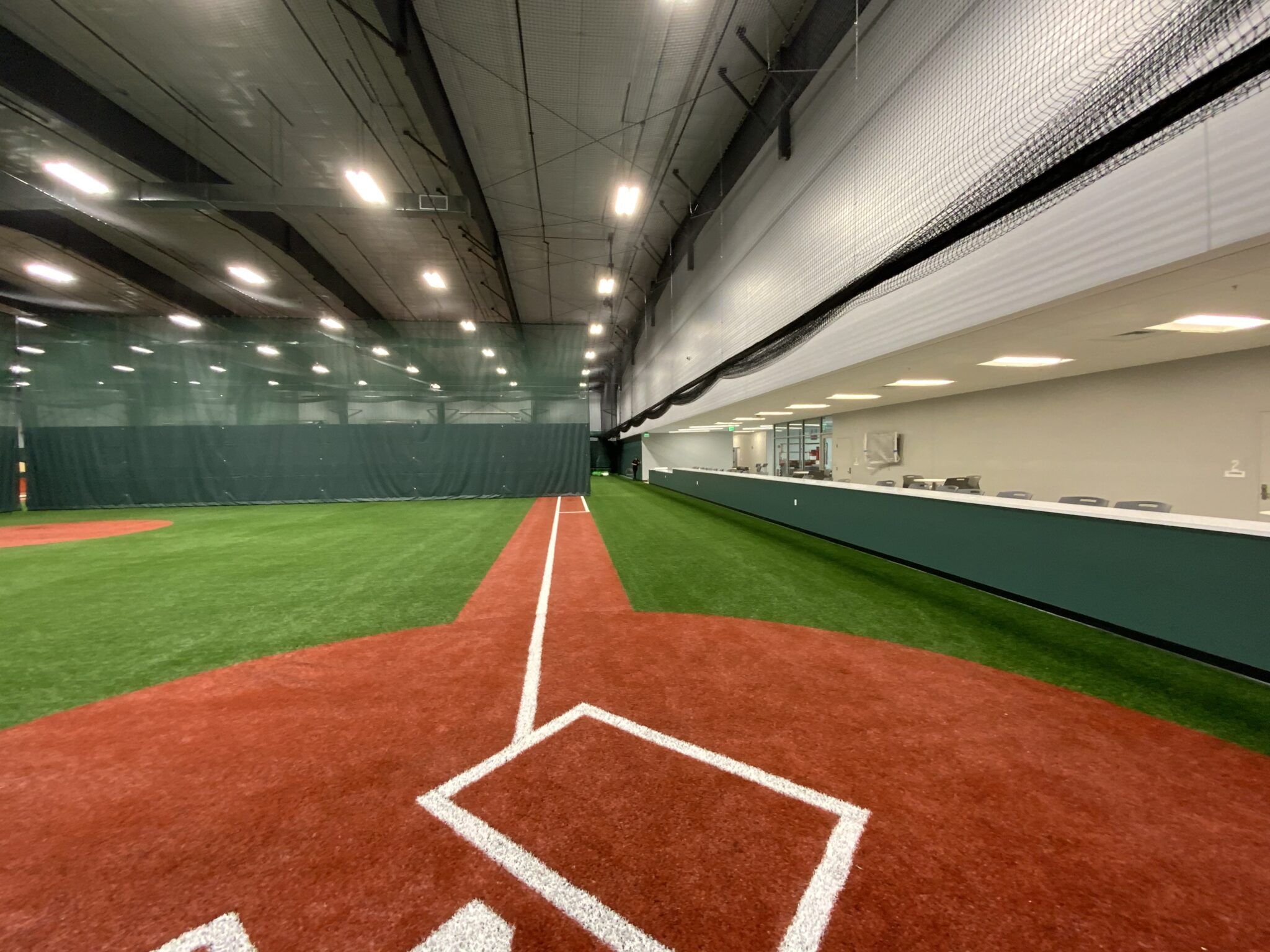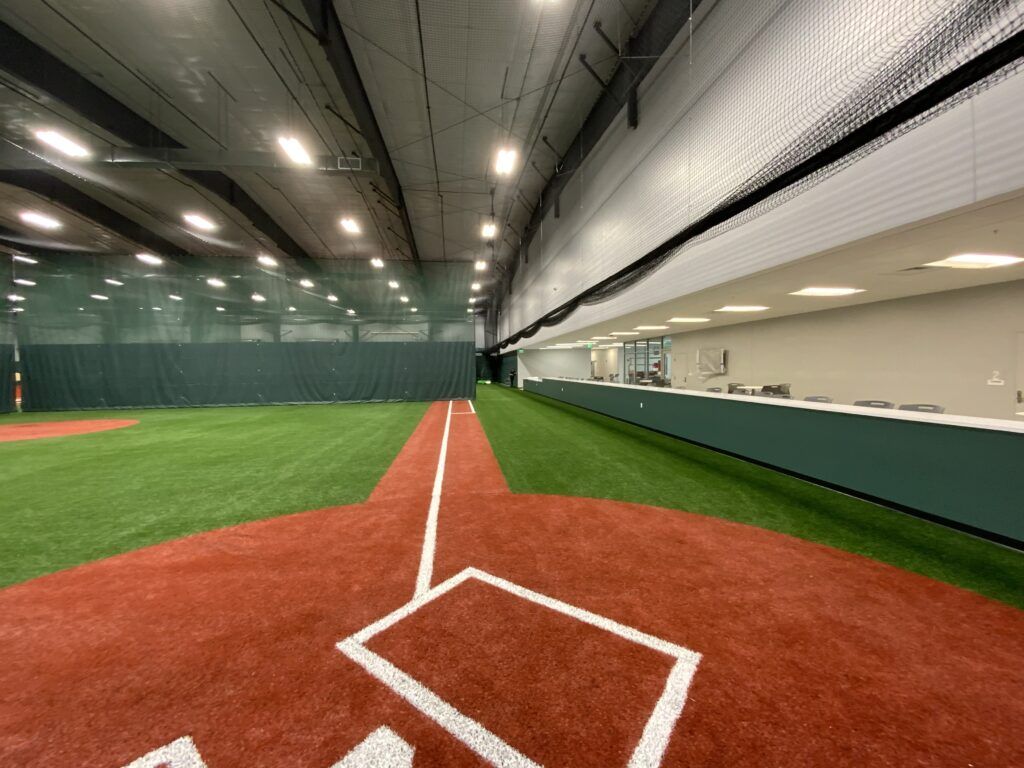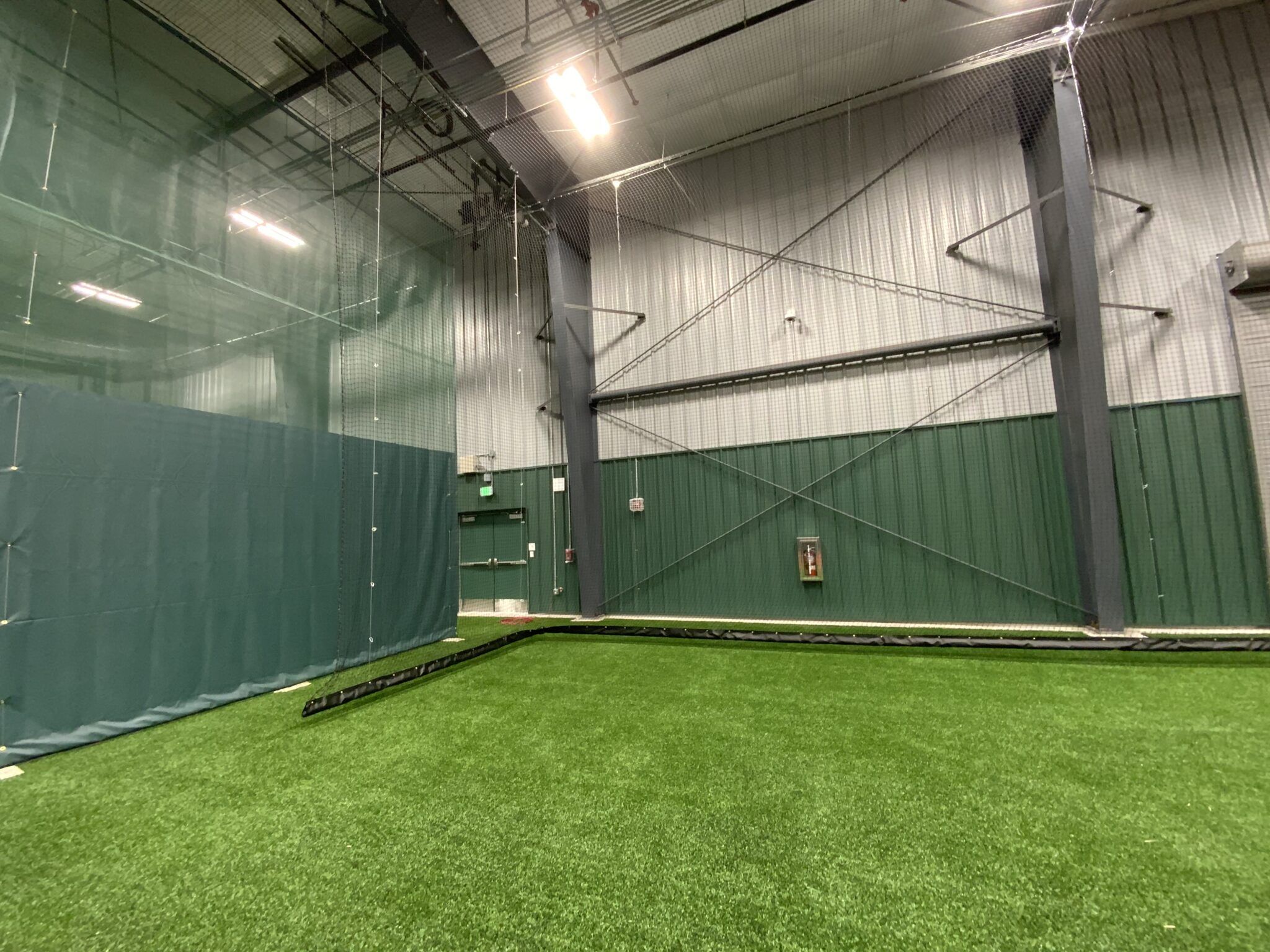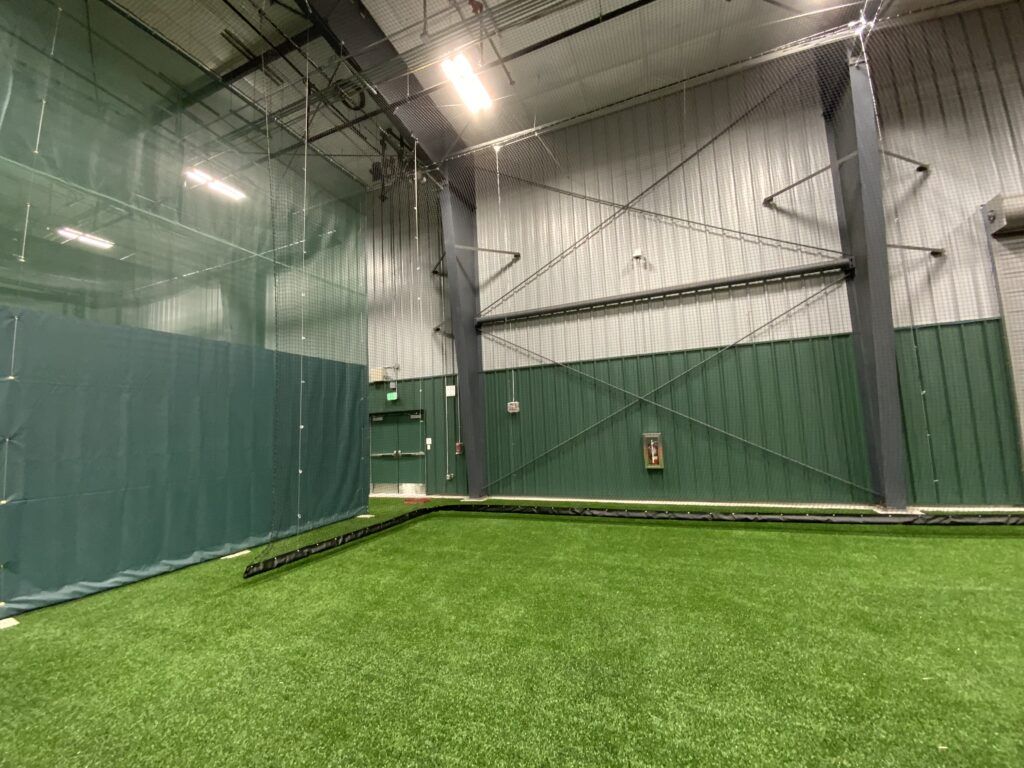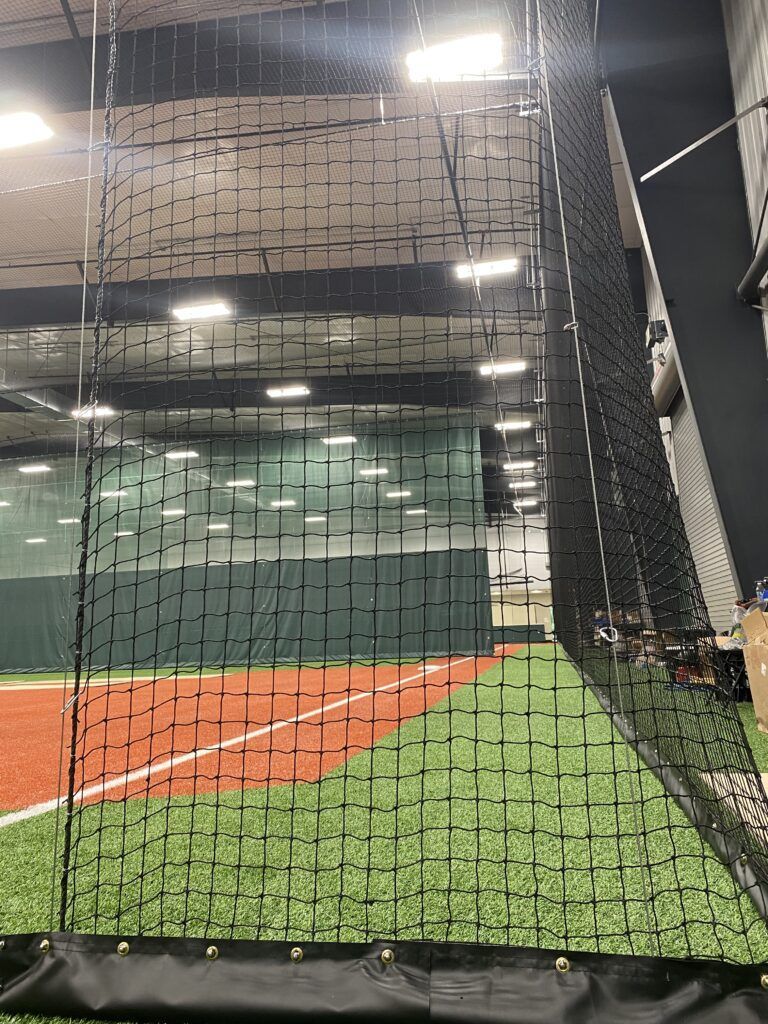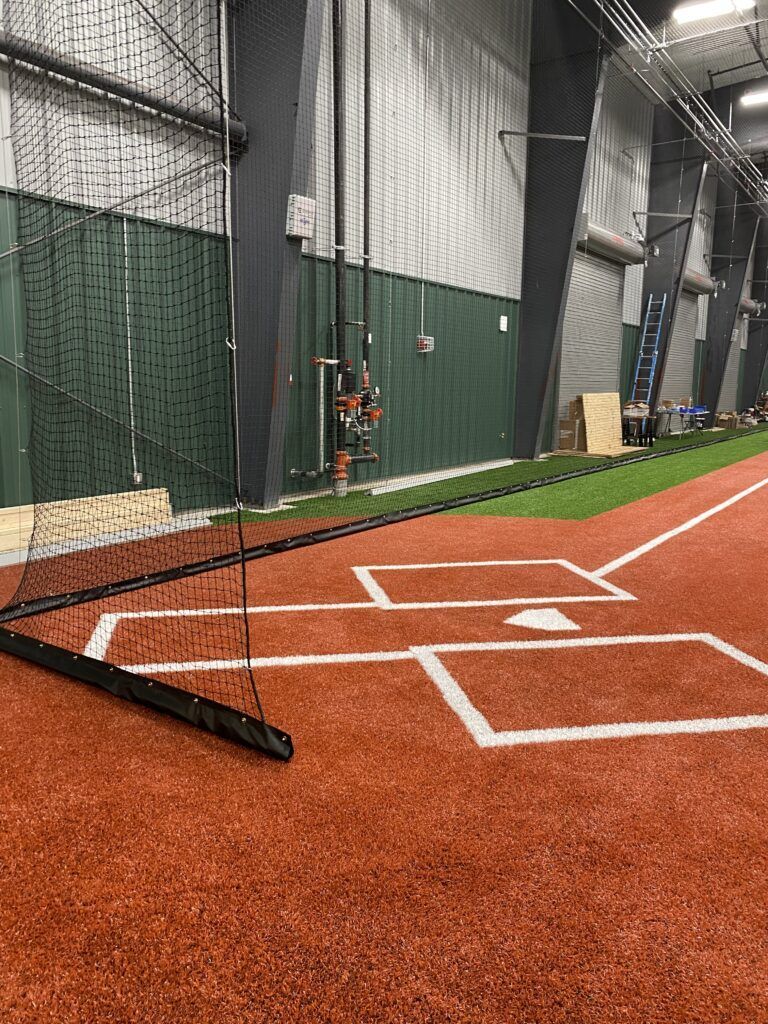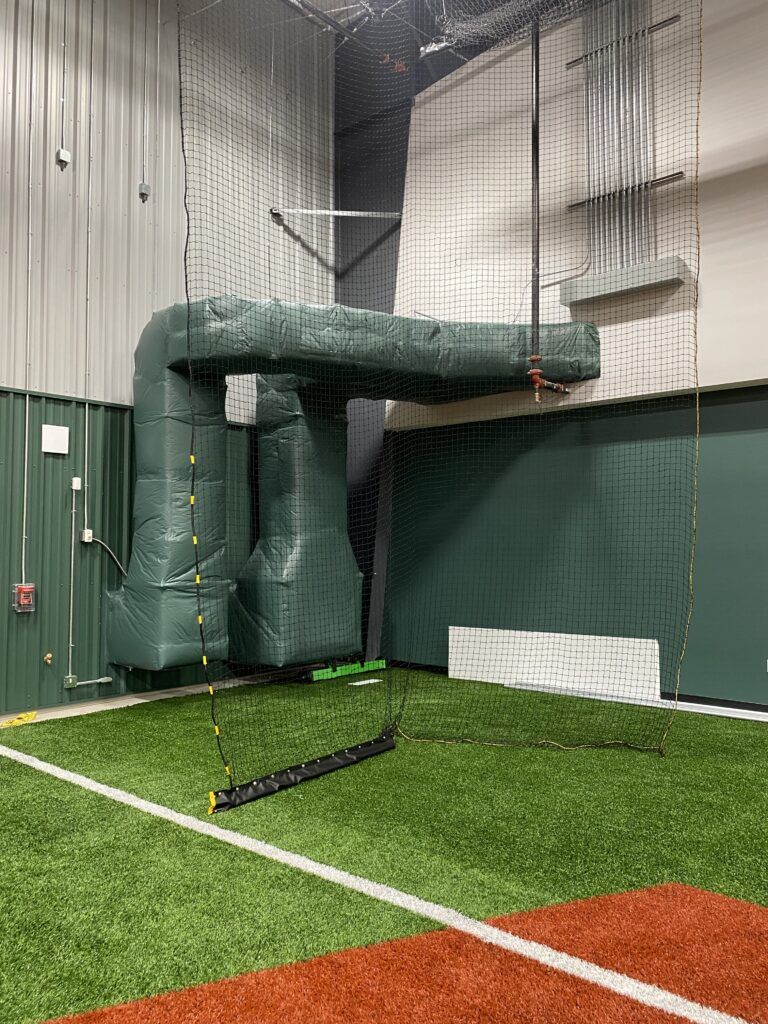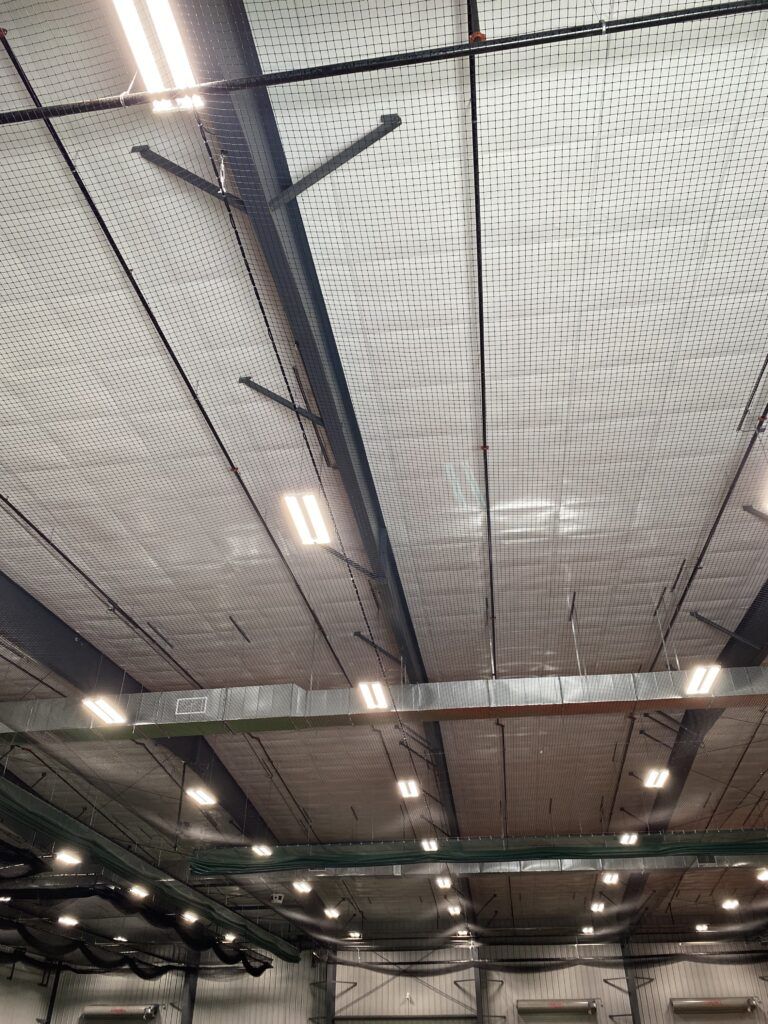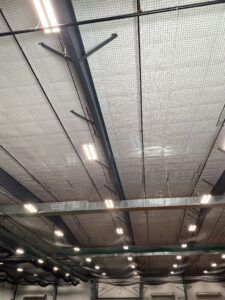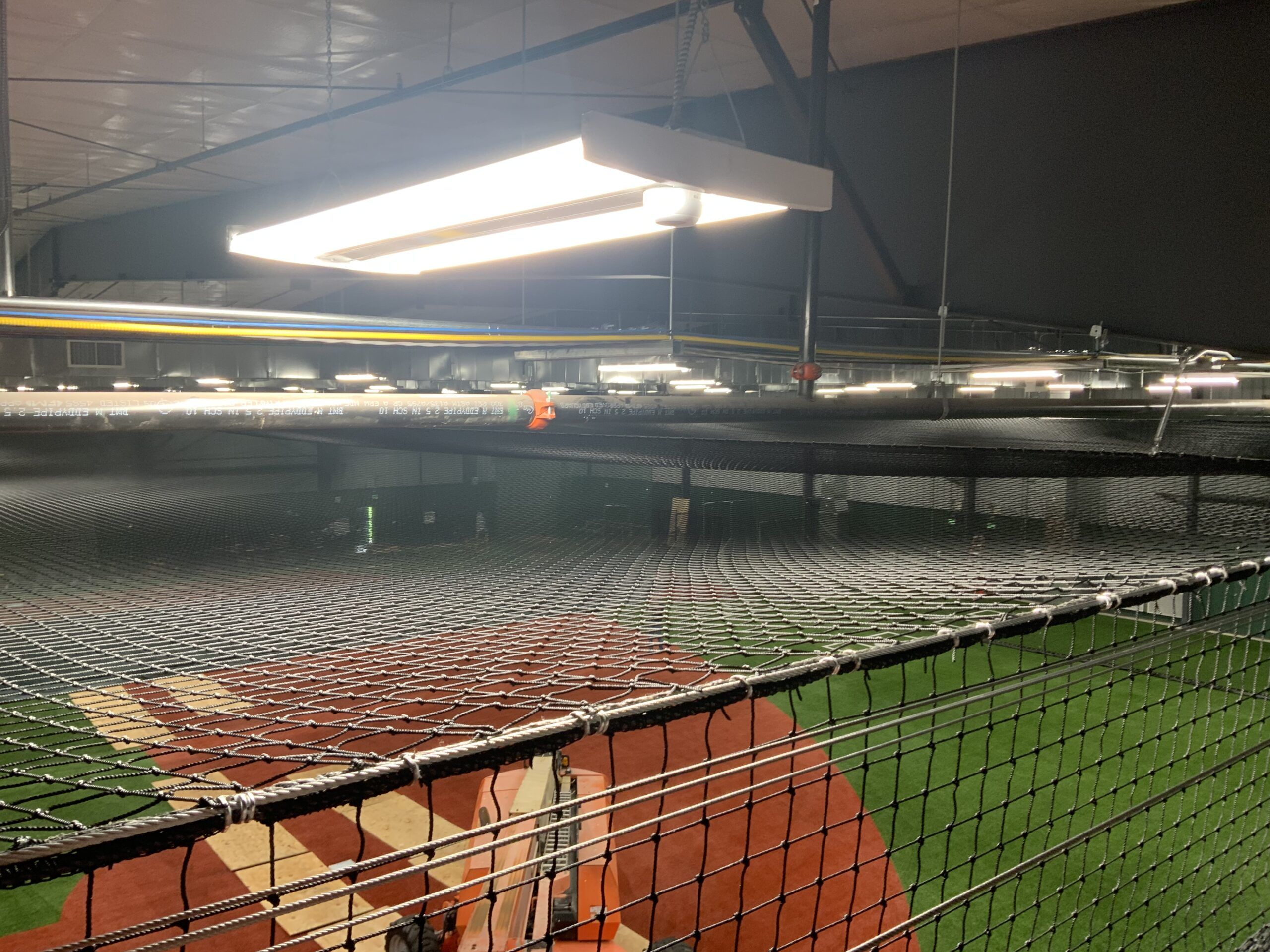 However, because all features within this facility were made to be fully automatic, each winch system can be raised to the ceiling, restoring the entire original space of the building. This allows the operator a variety of usage options built for specific needs.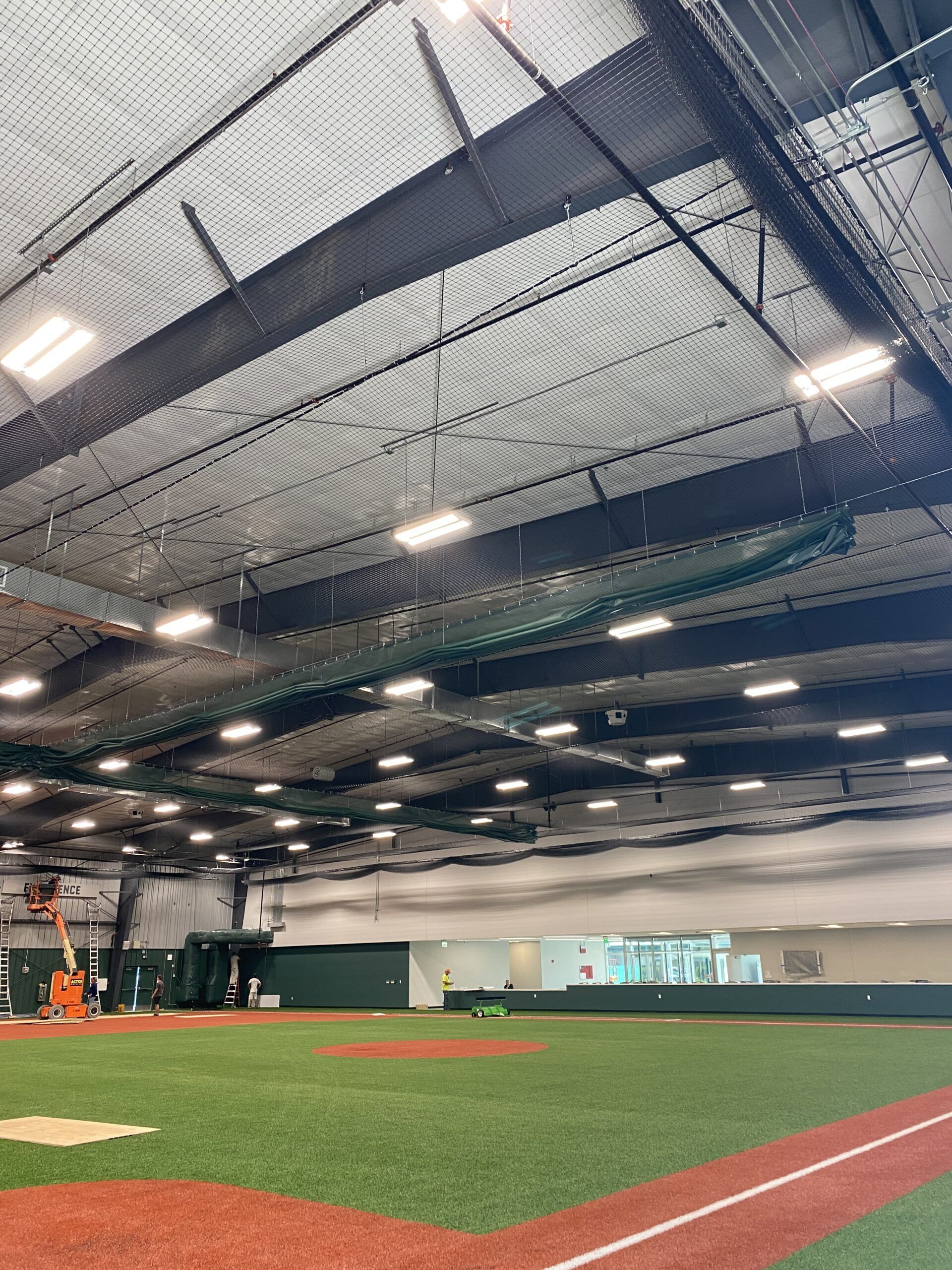 Designed for versatility and practicality, fully automatic units such as these allow users a "best of both worlds" system to suit diverse applications. Consequently, such a design was the perfect fit for those at the Jackie Robinson Training Complex, as the organization needed an elite, versatile facility to match their inspiring ambitions.